On the occasion of 20th anniversary of our AI Center, we celebrate with a new website. As part of this creative project we also decided to update the logo and other graphic elements. Thus, the AIC enters the next decade with a new visual identity that will help us excel within the international scientific community.
The graphic design was created in collaboration with the young designer Lukáš Švarc, who based his work on the characteristics of artificial intelligence. In the new design, we can see his inspiration from graphs and networks, which are typical for artificial intelligence methods, as well as the interconnection of technical and biological elements.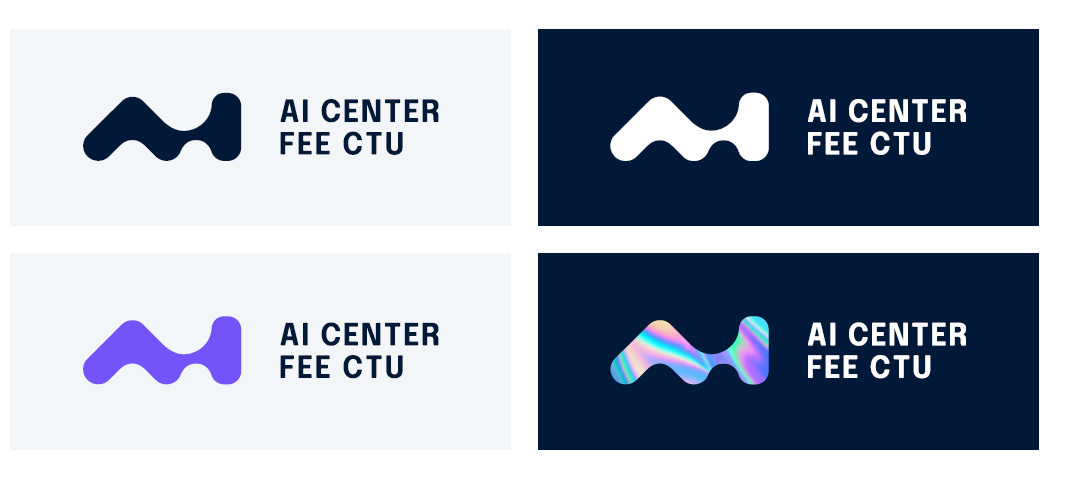 AIC researchers themselves were involved in the design process, sharing both their insight into the issue of artificial intelligence and the specific requirements associated with the online presentation. These were reflected on the website in the form of thematic pages, which members can update according to their own needs. A comprehensive presentation of AIC research is complemented by an overview of the most interesting projects, industrial cooperation or the career opportunities section.
Since its foundation in 2001, the AIC has developed into a recognized research facility with more than 70 scientists from around the world and dozens of projects funded by grant agencies, the EU, the US and the private sector (main industrial partners include ŠKODA AUTO, Avast and RedHat). "I am pleased to celebrate our twentieth anniversary by refreshing the AIC brand. Our research will finally be presented as it deserves. I believe that a quality online presentation will help attract excellent scientists from abroad and new partners and will also motivate young people to study artificial intelligence," says the co-founder and director of the center, prof. Michal Pěchouček.