Start-up Umotional that originated at our department and is led by Michal Jakob, head of our AI for transport and mobility group, participated at the international cycling conference Velo-City 2019 in Dublin held on June 25–28, 2019. Apart from presenting their technology and vision, they also competed in the Smart Pedal Pitch – challenge seeking the most innovative and market ready smart cycle tech solutions to shape the future of cycling in cities. Umotional placed second out of 42 teams with their solution Cyclers pitched by the Co-Founder and Product Architect Jan Nykl. Congratulations on this success!
In addition to the financial award, professional mentorship and PR, the finalists will also get to work with Dublin's Smart City project team and Transportation department to pilot their solution in Dublin City for at least 3 months to gain end-user validation.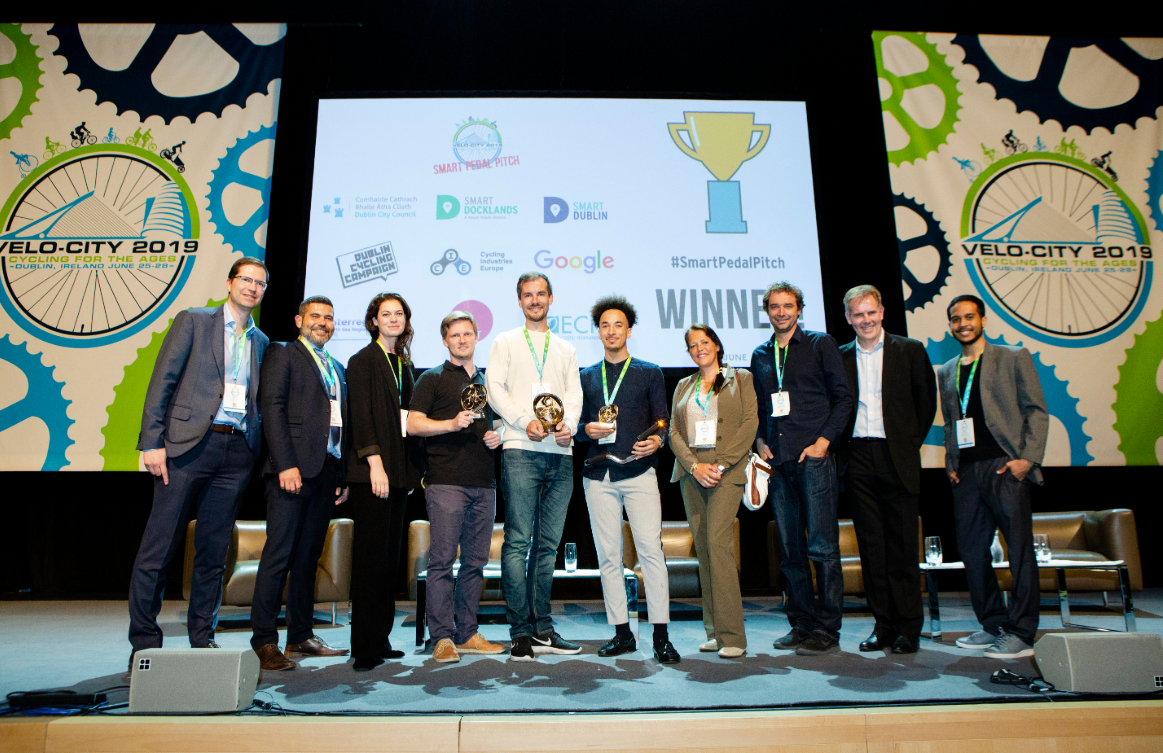 Photo: Dublin City Council
---
Cyclers by Umotional
Cyclers is the world's first AI-powered platform that helps cities grow the modal share of cycling. The platform comprises a mobile app for citizens and tools and services for cities experts. Together, they deliver functionality in three areas: cycling information, cycling motivation and cycling data analytics.
In the app for citizens, the users get specialized cycling maps, routing with safe, pleasant and bike frienldy routes and of course navigation. Those lower the barrier for starting cycling. The app also considers gamification to keep the users going, such as collecting badges, competing in leaderboards, or winning real prizes.
Using the integrated tools for cities, city experts and specialists can control the information provided by the app as well as launch and manage cycling promotion campaigns. Cities can gain deep insights into cycling using interactive analytics reports.
---
About Velo-City Dublin
The Velo-City conference is the European Cyclists' Federation (ECF) annual global cycling summit organised by the ECF and selected host cities. The Velo-City conference is the world's largest conference in the area of cycling, cycling infrastructure, bicycle innovations, bicycle safety, and the social and cultural changes driven by cycling on a global scale.
The conferences also attract those involved in the area of technology, health, behavioural change, urban and infrastructure policies, mobility and in transport generally. The conferences are held in Europe every second year and then in the alternative years it rotates to different continents. Held for the first time in 1980 in Bremen, the conference has seen participation increase steadily and attracts extensive global media interest. More info can be found at the conference website.